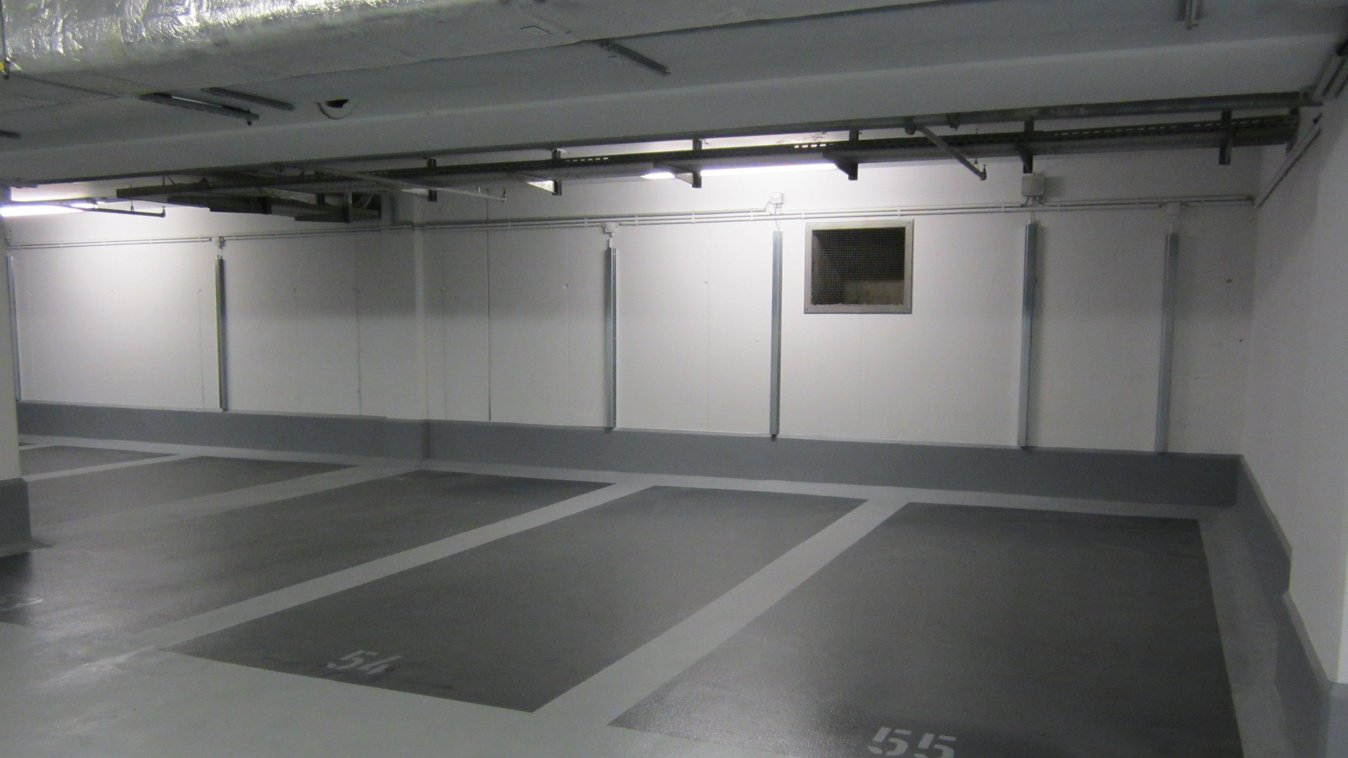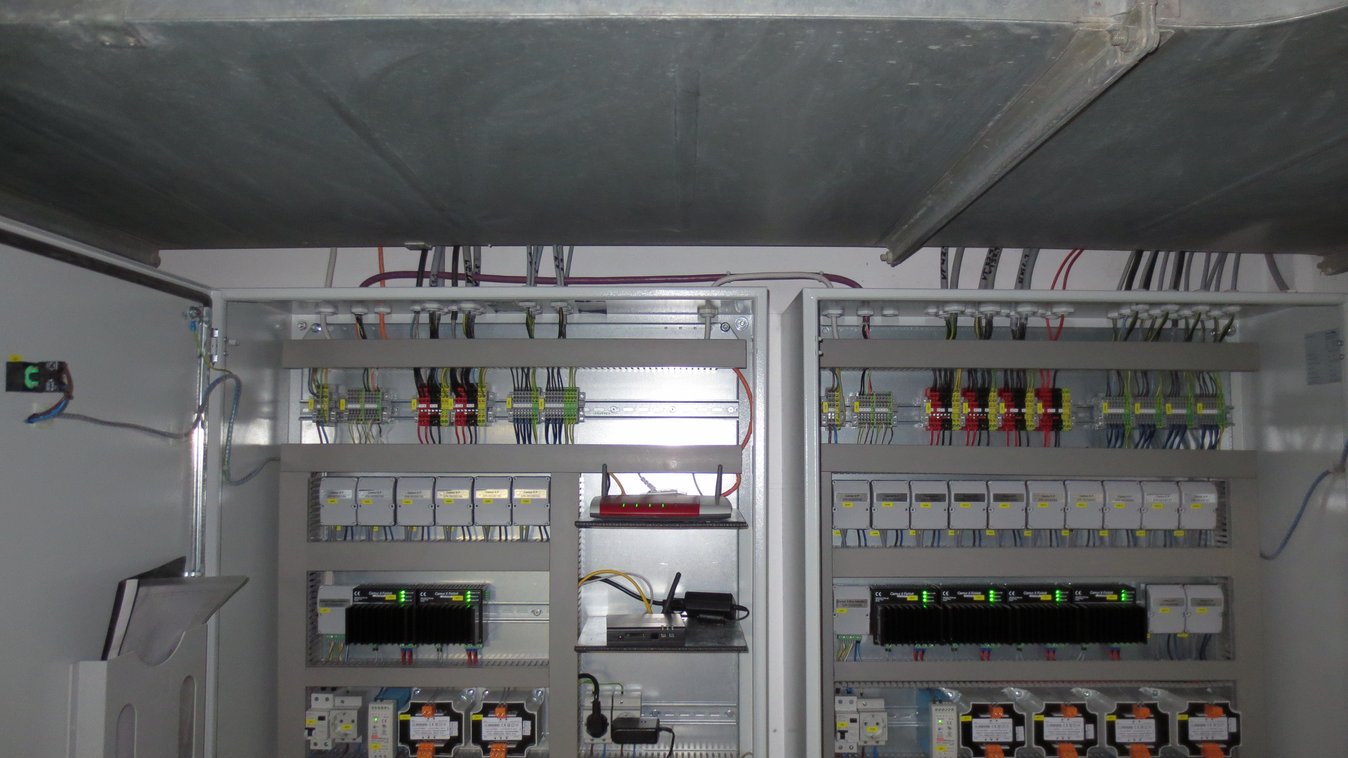 TG Prinzregentenplatz
Short description
The static reserves of the corroded reinforcement were determined through intensive preliminary investigations by the expert planner, so that the repair principle "K" - cathodic corrosion protection - was selected.
The project
The underground car park, built in 1963, extends over two basement floors, each with 2 mezzanines, of an administration and office complex in the Bogenhausen district.

With cathodic corrosion protection, the chloride-contaminated concrete can largely remain in the structure. With this repair principle, the construction time is considerably reduced compared to conventional concrete refurbishment, so that the blocking times for the users of the garage are very short. A titanium system in the form of tape and discrete anodes (drilling anodes) was used as the anode system because of the high current capacity in combination with a long service life and high resistance to chlorides.

Titanium tape anodes were laid on the wall and column bases in the 1st and 2nd basement. To protect the transition area floor / wall, discrete drilling anodes were used on these components, as well as for a joist in the 2nd basement. The floor areas in the 1st basement were also protected extensively by means of titanium tape anodes. In order to impair the tenant's office operations as little as possible, the work was completely postponed to the night hours.
Back to overview