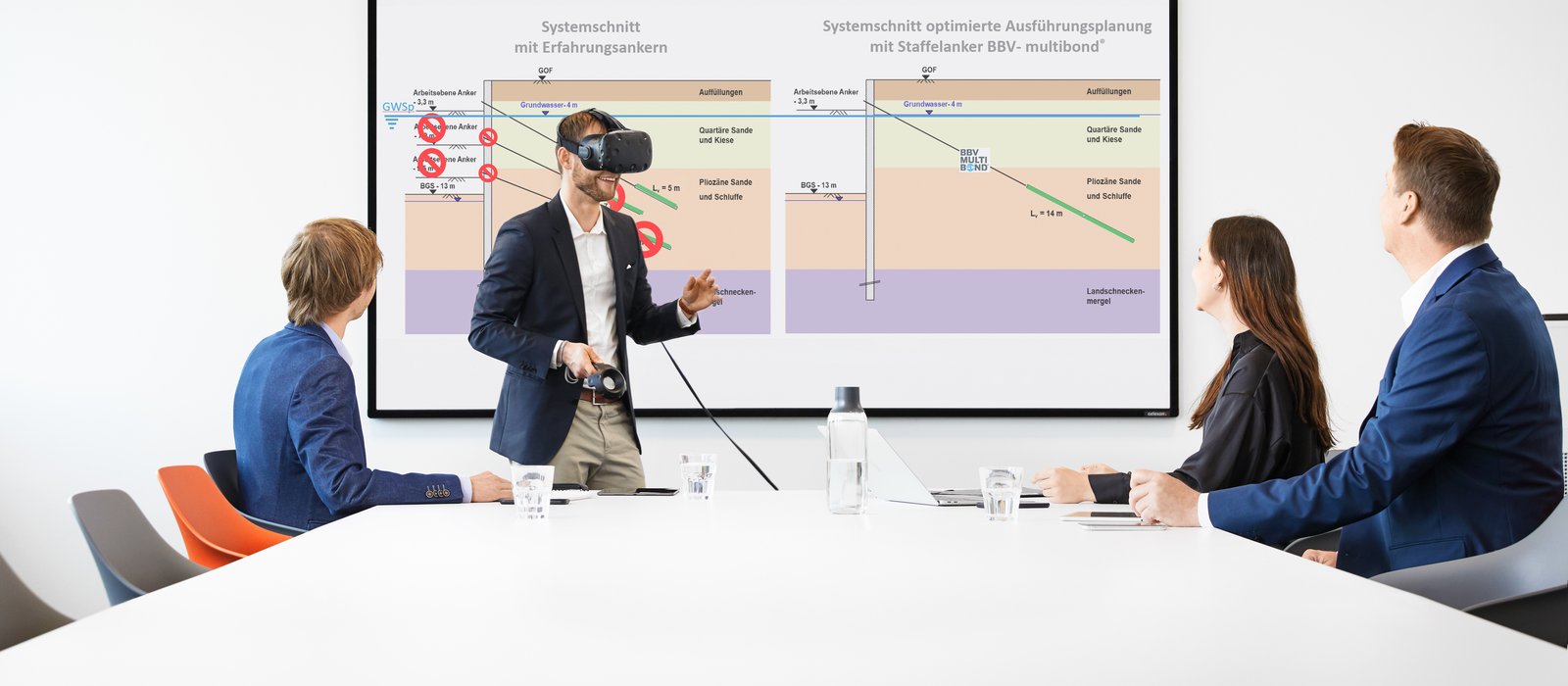 Strand post-tensioning process
With us you are relying on the right partner for your prestressing work
We have technical approvals for internal and external post-tensioning systems and the necessary specialist knowledge for carrying out prestressing work. With the adoption of ETAG 013 (guideline for the European technical approval for kits for prestressing of structures) in June 2002, the required scope of testing for post-tensioning systems was redefined Europe-wide. According to these test guidelines, our systems are approved nationally, and in the whole of Europe.
Our tensioning systems with general building authority approval or with European approval and general type approval can be used for structures in the scope of DIN EN 1992-1-1 in connection with DIN EN 1992-1-1 / NA or in accordance with DIN EN 1992-2 in connection with DIN EN 1992-2 / NA are used.
---
BBW internal,bonded post-tensioning system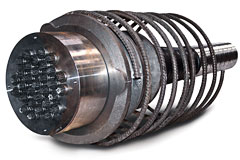 The internal, bonded PT system system is designed for the use of tension wire strands of quality St 1660/1860. Tensioning wire strands with a nominal cross-sectional area of 140 mm² or 150 mm² are used for the tendons. The tendons are delivered in bundles of 3 to 31 strands either as prefabricated tendons directly to the construction site or manufactured on site. The following construction elements are available for the tendon types:
Overlap couplings (fixed / movable)
Single strand couplings
Bond anchor L4
Loop anchor L3 to L22
oval ducts L3 to L7
Our anchorages and couplings are also available, tested and approved in accordance with the Swiss standard SIA 262/1, corrosion protection category c, electrically insulated.
The post-tensioning system is also approved as an internal bonded post-tensioning system with a subsequent bond for the post-tensioning of wind turbines.
BBV internal, unbonded post-tensioning system type Lo and L1P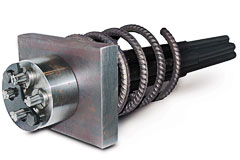 An internal post-tensioning system without bond consists of one or more cast-in and post-tensioned tendon strands. Each strand is covered by a PE sheath and the space between the PE sheath and the strand is filled with an anti-corrosion agent (monostrand). This eliminates the need to press the cladding tubes, which enables significantly smaller diameters of the tensioning cables and thus the use of the BBV systems for thin components such as flat slabs, roadway slabs, silos and towers.
BBV external, unbonded post-tensioning system type E and EW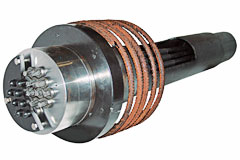 With external post-tensioning systems, the tendons run outside the concrete cross-section, but within the component height. The BBV System EW uses monostrand. In the BBV System E, the strands of a tendon are guided in a common duct. After the ducts have been laid and the tendons installed on the construction site, the entire duct strand is filled with hot corrosion protection compound. Both systems allow the testressing and replacement of the tendons as planned.