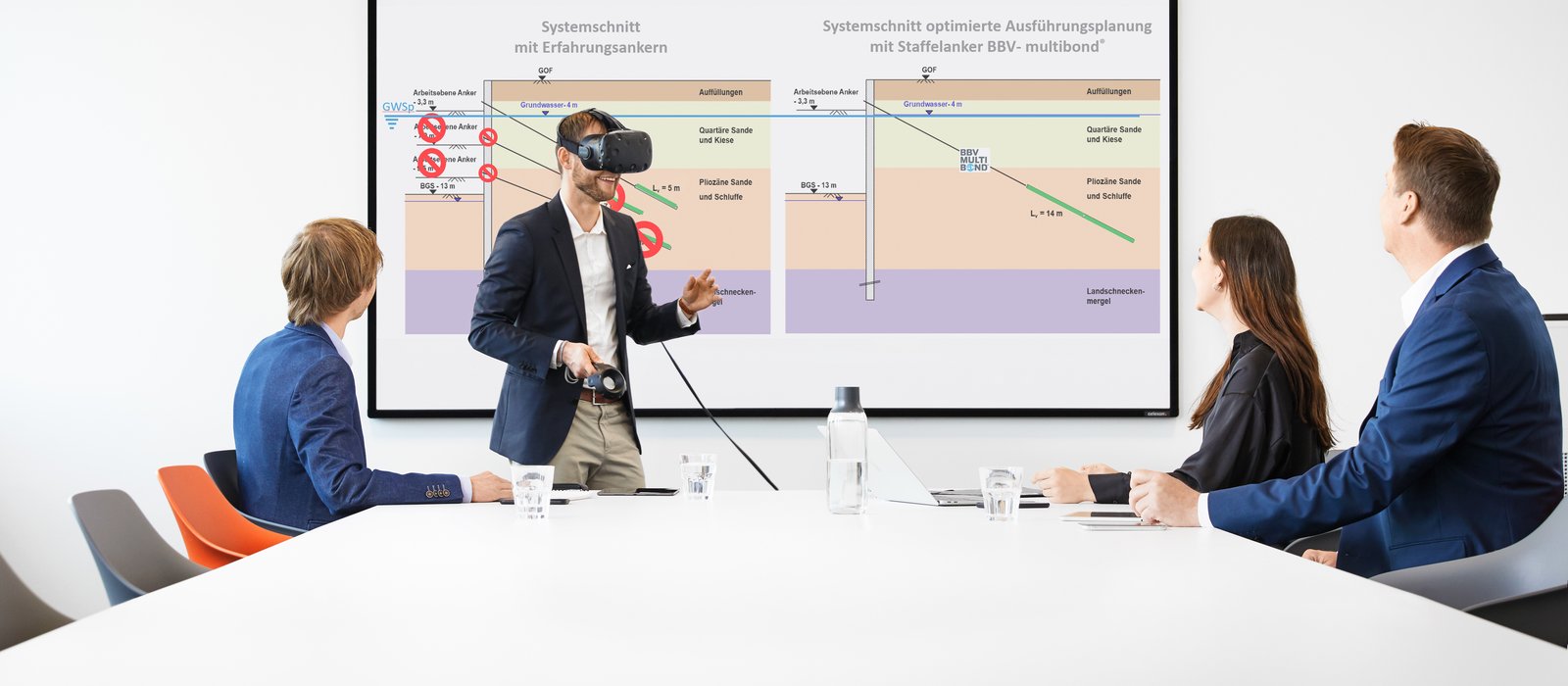 Strand Post-Tensioning
With BBV Systems you have the right partner for your Post-Tensioning work
We have necessary technical approvals for both internal- and external- Post-Tensioning systems, as well as the required specialist knowledge and technical skill for completing the site work.
Following the introduction of the new ETAG 013 (European Technical Approval of Post-systems) in June 2002, our systems were further tested and granted accreditation for the new guideline. As such our systems can be applied for projects within Germany, European wide or worldwide where this guideline is recognized.
Our tensioning systems can be applied to structures classified under the DIN EN 1992-1-1 and DIN EN 1992-2 (including the applicable national standard listed in DIN EN 1992-1-1 / NA and DIN EN 1992-2 / NA).
---
BBV-internal Bonded Strand Post-Tensioning System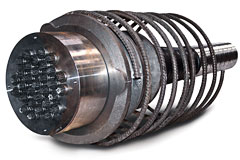 The BBV-internal bonded post-tensioning system is approved for multi-strand tendons with between 3 to 31 strands. The system can either delivered to site as a pre-fabricated tendon, or assembled on-site from the various components. The tendons' strands can have a nominal cross-sectional area of 140 mm², or 150 mm². Furthermore, tensile steel strands for either St 1570/1770, or 1660/1860 can be used.
The following special construction elements are also available for the tendon types:
Single Strand Couplings
Overlapping Coupler (fixed / movable)
Loop Anchor L3 to L22
Oval ducts L3 to L7
Additionally, the BBV internal bonded post-tensioning system is approved for tower structures involving wind turbines.
The BBV Anchorages and Couplings have also been tested and approved in accordance with the Swiss standard SIA 262/1 for corrosion protection - Category C (electrically insulated).
BBV-internal unbonded Post-Tensioning System (Type L1P; and Lo to German approval)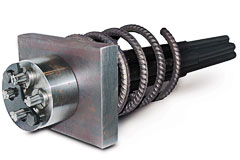 An internal unbonded post-tensioning system consists of individual steel strands covered by a PE-coating, the void between the two elements is filled with an anti-corrosion material. The arrangement can be installed as a single tendon or via multiple anchorages. The direct benefit for this system is that the tendons are not required to be injected after the stressing process, meaning that the diameter of tendons can be minimized as much as possible for thin components such as building or roadway slabs, silos and towers.
BBV-external unbonded Post-Tensioning System (Type E and EW)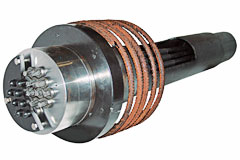 For the external post-tensioning systems the tendon duct is designed to run along the outside the concrete cross-section (within the component height). In the Type E system, a duct is mounted to the outside of the structural components and then the induvial steel strands are inserted in the ducting. Following stressing operations the void between the duct and strand is filled with a corrosion protective material. With the BBV EW system the tendons are installed using the individual coated mono-strand tendons. Advantages of the E type system included that the tendons can be re-stressed at a future date, or the individual strands can even be replaced.