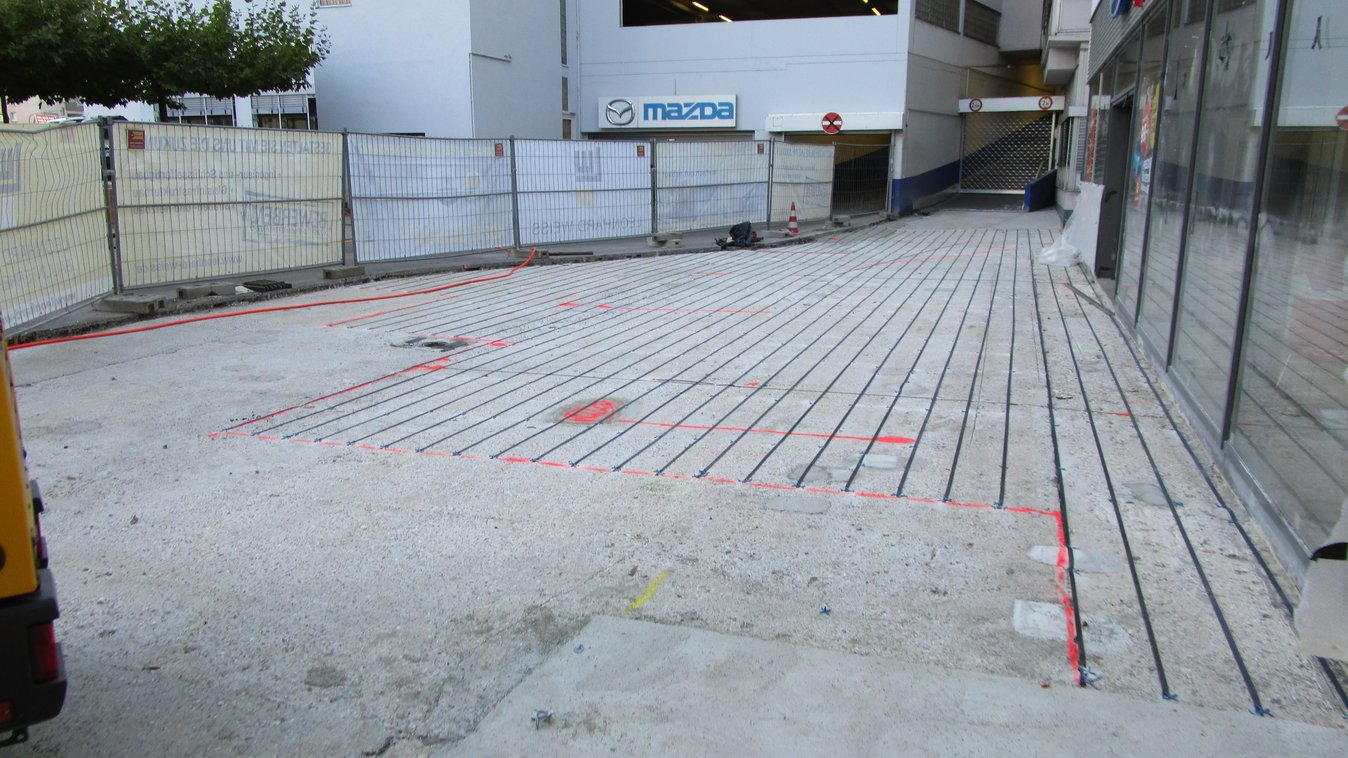 Schwabengarage, Stuttgart
Short description
The draft of the cathodic corrosion protection system with protective current (repair principle "K" according to RiLi of the DAfStB) is based on the specifications of the planning engineering office.
The project
The buildings Cannstatter Strasse 46 and Heilmannstrasse 3 are located in the center of Stuttgart near the Stuttgart main train station and the central palace garden. The buildings form part of the Schwabengarage area between Cannstatter Strasse, Heilmannstrasse and Neckarstrasse.

The cathodic corrosion protection system was designed and implemented in accordance with the specifications and regulations of DIN EN ISO 12696.

A titanium system in the form of strip anodes was used as the anode system because of the high current capacity in combination with a long service life and high resistance to chlorides.

Titanium tape anodes were laid horizontally on the floor of the entrance area and fixed to the structure using dowels and a KKS-compatible mortar.
Back to overview